When using VS Replay, we've seen some initial issues getting an HDMI video feed from Sony HDR CX camcorders. These are typically used as low cost cameras on endzone rigs for football.
Here's how to fix...
1) In the Sony's Menu, change the Image Quality to 60i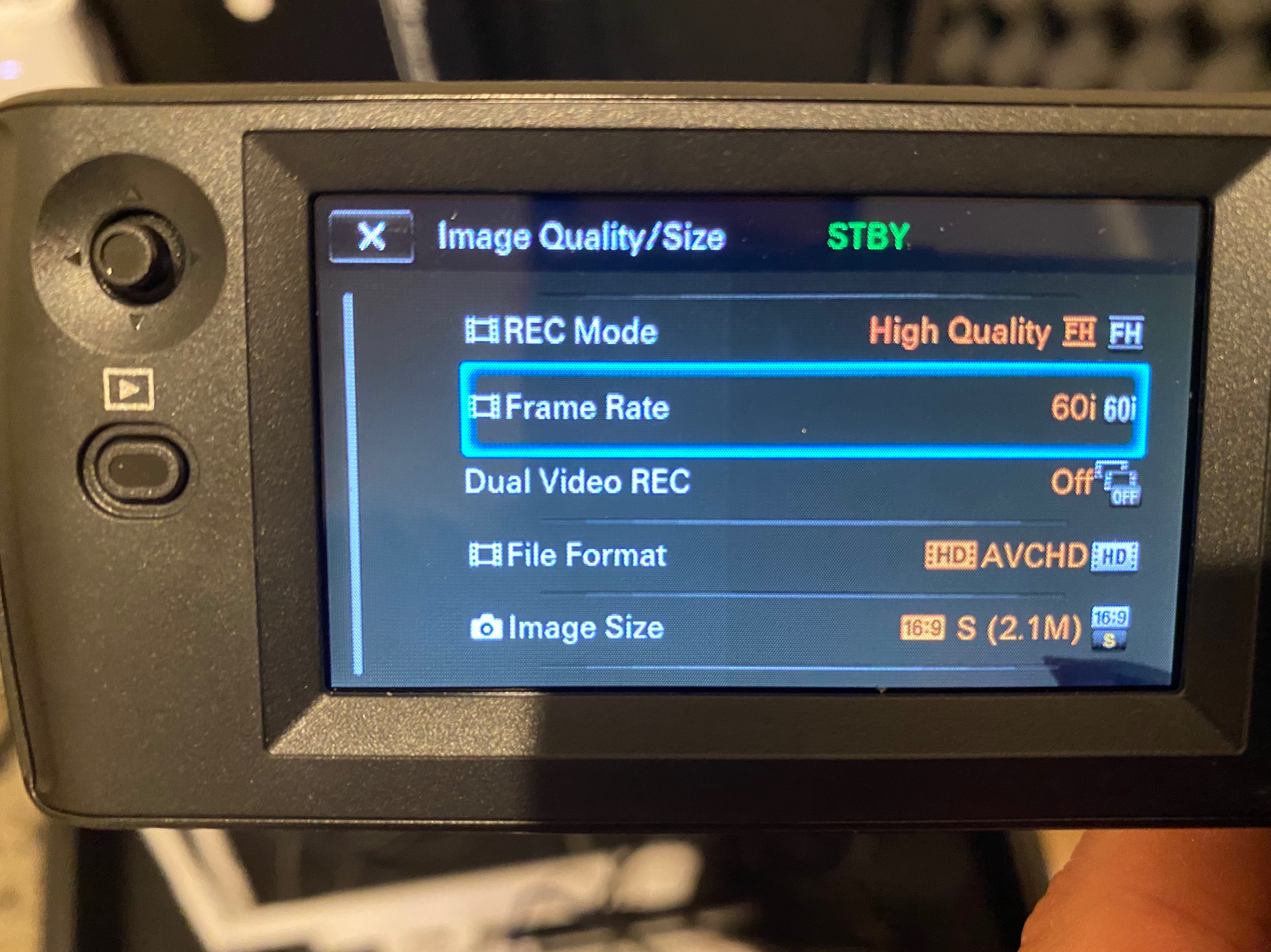 2) In Setup, change the HDMI Resolution to 1080i, CTRL FOR HDMI to Off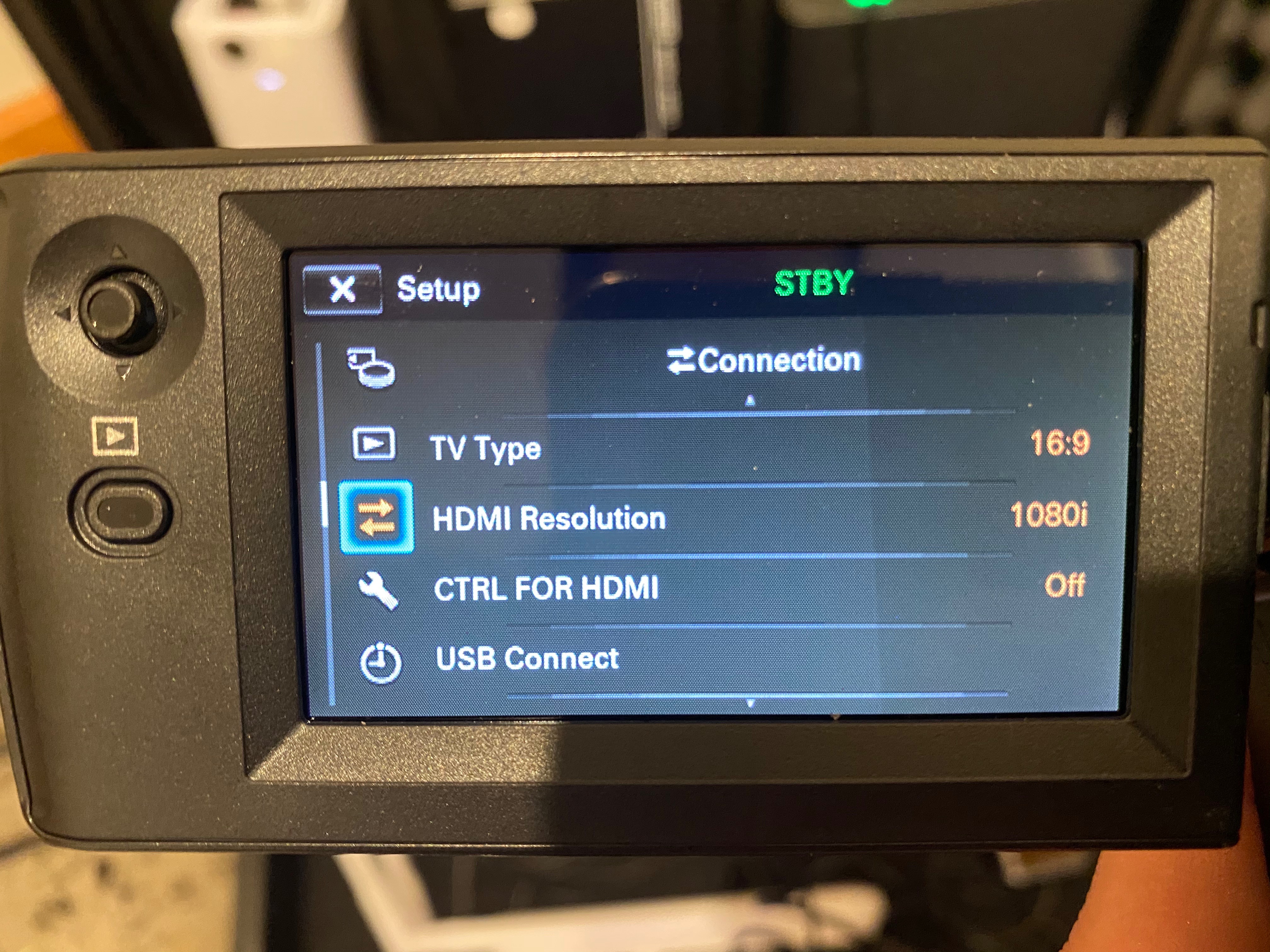 3) Power cycle the case the HDMI encoder is on, so the encoder can register the new settings. You can toggle the power switch on the power strip.
4) Now in VS Replay, toggle out of CONFIG, then back in to refresh the feeds.