What used to be the most inconvenient step in getting your game footage to us just became the easiest.
Along with the incredible video resolution and flexibility of use, we're delighted to offer "automatic" uploading of any of your events filmed with a Pixellot camera.
Just go through the normal steps of uploading a game (please see here if you need assistance with that) and when it comes time to select a video source, choose 'Pixellot System':

Scroll through the list of your events and click on the one you want to upload: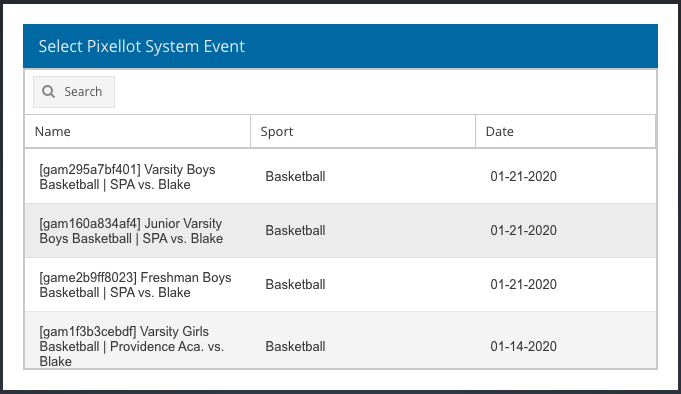 And guess what?

If you have a Pixellot system and it has not yet been linked to your account, please contact us at support@vidswap.com
If you do not yet have a Pixellot system, what are you waiting for? Please reach out to sales at sales@vidswap.com