Customization is the name of the game at VidSwap, regardless of which sport you're playing. Our goal is to provide tools and options needed to get you exactly what you want out of your games, as quickly as possible. 'Simple Filters' will help you do exactly that.
HOW DO I USE SIMPLE FILTERS?

When you click into your game, it will open in the 'Simple Filter' view. Beneath the video player screen, a list of pre-set filters will present itself down the left side. Simply click on the filter and select the desired team to pull up those clips.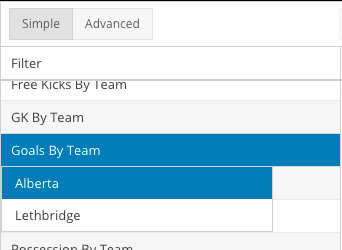 'Simple Filter' search results display themselves sequentially and by playclip. Click on any clip to watch it. You can create Highlights and Reviews from 'Simple Filter' search results by selecting the clip(s) and pressing the 'Create Highlight' or 'Create Review' buttons:

'ADVANCED FILTERS' work in the 'traditional' manner:
When you're looking to really dig in and find specific in-game intersections of your tags (for example, looking for all shots that went wide in first period corner kicks), this is the toolset you want to use.
Switch from Simple to Advanced filters by clicking on the 'Advanced' button at the top of the column of simple filters: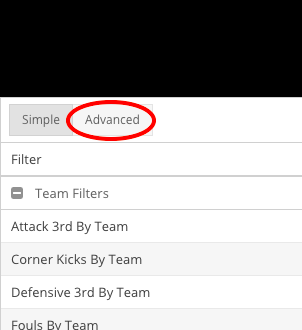 Select the game situations you're after by clicking in the boxes to the left of the search parameters you're setting...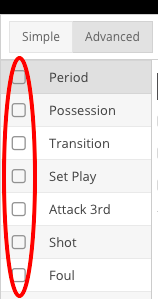 (so for the example above - looking for all shots that went wide in first period corner kicks - you'd select 'Period' -> 1; 'Set Play' - corner kick; 'Shot' -> Result: wide)

Pressing the 'Apply Filter' button in the bottom left corner of the screen will return to you all of the clips that fill your search parameters.
EXPANDING YOUR LIST OF 'SIMPLE FILTERS':
You can add any custom made or previously created 'Operation'-type stat to your 'Simple Filters' list. To do so, go into 'SETTINGS' -> 'Stats'...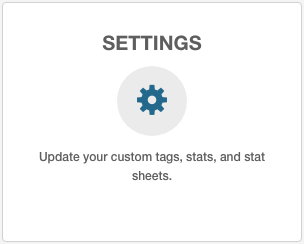 ...and click on the 'Operation'-type stat you're wanting to add to your Simple Filters list. Press the 'Edit Stat' button: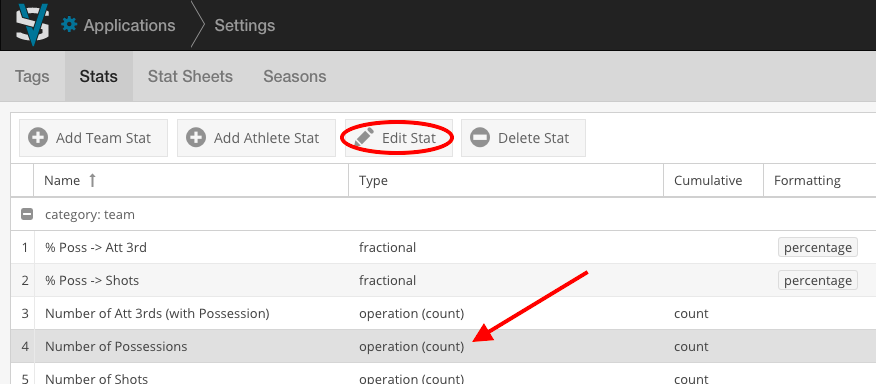 Scroll down and enable the 'Show in Simple Filter' option: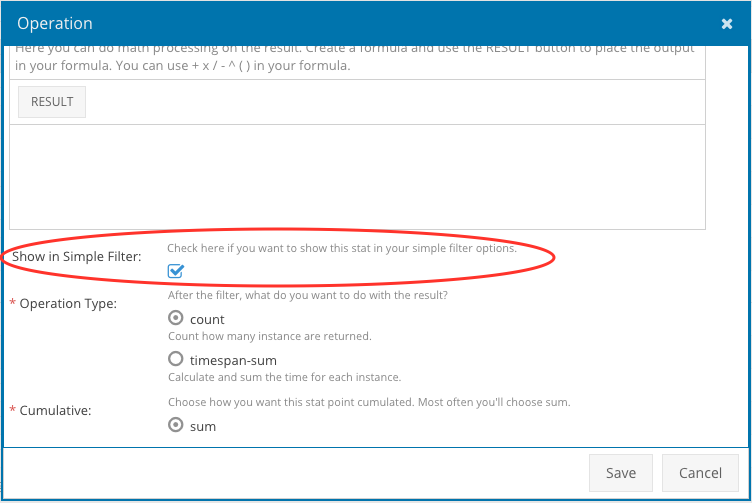 When you do, the stat will be listed with all the other 'Simple Filters' and can be quickly called up with a click of your mouse.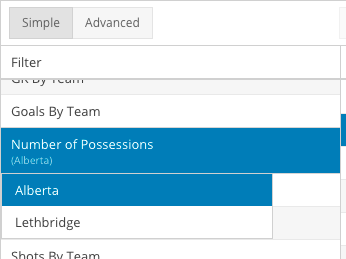 For more information on creating your own custom stats, please see this article here.