It is VERY important to update your Roster for both new AND returning players each season. The status of the players in your Roster will directly affect which players are available to be tagged in games and which ones will show in the current season's stats. Also, only current, active-season players show when creating Reviews for teaching.
If you need help with entering new players into your Roster, please see this article here.
If you need help with updating a player's Permissions / Access, please see this article here.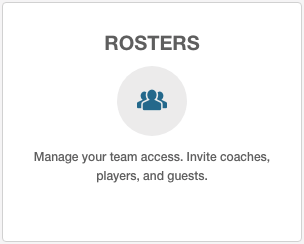 You can mass-update any number of athletes on the Rosters page simultaneously by clicking in the checkbox to the left of their names. Click on the 'Actions' button on the far right side of the top header, and choose the 'Add Athletes To Season' option. Select the season(s) you wish to add them to, and press 'save'.
You must have coach or admin-level access to do this.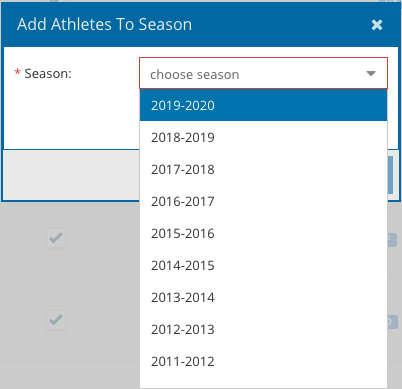 Also be sure to check that your account is contextualized and set for the current season and update it if necessary. Doing so will assure the correct roster shows for tagging or Reviews options. You can check this in your SETTINGS section, under the 'Seasons' tab. Simply choose the correct season from the dropdown menu: