You can add the link to your game stats on the upload form. This helps ensure we tag your game as accurately as possible.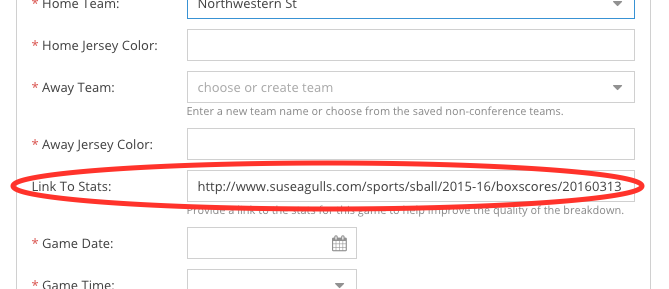 If you don't have access to the game's stats when you're uploading, you can add them later, but they will not affect the game's logging unless you add them BEFORE your game has been broken down. Once the game has been logged, we no longer need the stats for that purpose, but coaches can still access the stats sheets and box scores of a match after the fact.  For more details on how to access a game's stat sheets or box scores, please see the article here.
To add them after upload, choose the "edit" option from the actions dropdown on the far right of the playlist listing.  Add your stats link in the provided space, and press 'Save'.