Things to consider first:

1) Do you have the right equipment? An HD camera and good tripod can make a HUGE difference. Take a look at our recommendations here.

2) Make sure to properly set up your camcorder's record mode. Take a look at our recommendations here.
3) If you're looking to have a 'Medium' or 'Advanced'-level breakdown of your game, be sure the rosters are updated and current so we can tag your players. See how here.
4) If you're wanting more information specifically about our Medium or Advanced Soccer breakdowns (and how to film and upload them), please see this article here.

Filming technique:
For 'Basic'-level breakdowns or 1-angle shots you'll use just a wide shot.
For 'Medium' or 'Advanced'-level breakdowns we no longer require 2-angle shots, but if you are using a two camera setup, you'll use the TIGHT shot to follow the ball and set the WIDE to a third of the field (which will naturally get the wide as you follow the ball with the tight).
For 2-angle footage, the video must be synced at the time of the recording. We recommend a set-up like this in order to have synced recordings. Both wide and tight cameras will be on the same tripod and can be operated by one person.
For 'Medium' or 'Advanced'-level breakdowns with only one camera angle of footage, you must fill in the Player Lineup Charts (like this) so we can accurately tag your players.
Wide shot
Zoom: In general, you don't want to be too tight or too wide; you want anywhere from an entire zone to half the pitch in the shot. This will allow you to see every player during play in either the attack, middle, or defensive thirds.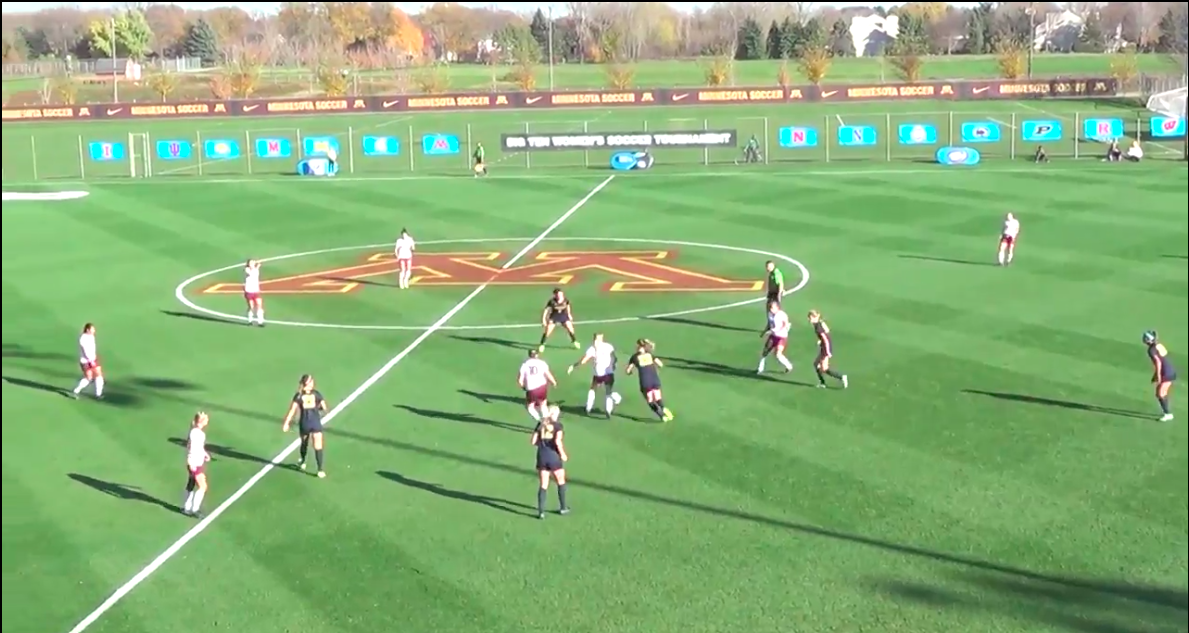 Tight shot (if you're filming using two cameras for 'Medium' or 'Advanced'-level player touches / passing)
Zoom: follow the ball and zoom in tight around it; go for a 20 - 25 foot radius around the ball.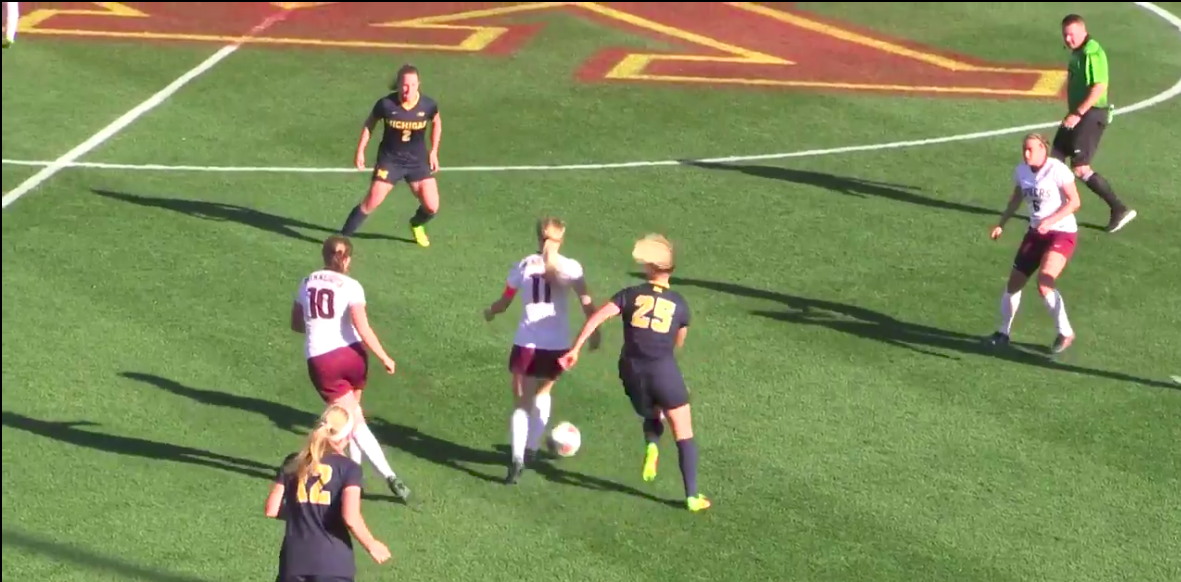 Smooth camera motion: A great tripod is the key to this. Because the camera inevitably moves so much during filming, a solid, reliable tripod is one of the single most important components in filming a great video.

When to start and stop the camera: This can be different for everyone, but we recommend stopping between periods and after goals. This breaks up the video enough so uploads are easier and does it at key stopping moments in the game (where there's no chance of missing any action). These help our loggers identify information when tagging your games.

Scoreboards: Film the scoreboards at each period change and after each goal.