I can't access conference videos in SCHEDULES because a red bar says I have an 'expired event'.



This means either your team hasn't uploaded one of your previous required games, or there could be an error with the deadline/event.
Your conference office sets up a schedule of events (and subsequent upload deadlines) to hold each team accountable for their event uploads so that no one has unfair access to video.
Once the upload requirements are met, access will automatically be reinstated. 
If you are seeing this notification, please check with your team's videographer for his/her progress on uploading the video.
If you are the videographer, your game can be uploaded by clicking on the 'upload' box to the right of the 'expired event' notification.  If you don't see your game among those to be uploaded, click on the 'my game isn't here' link at the bottom of the list: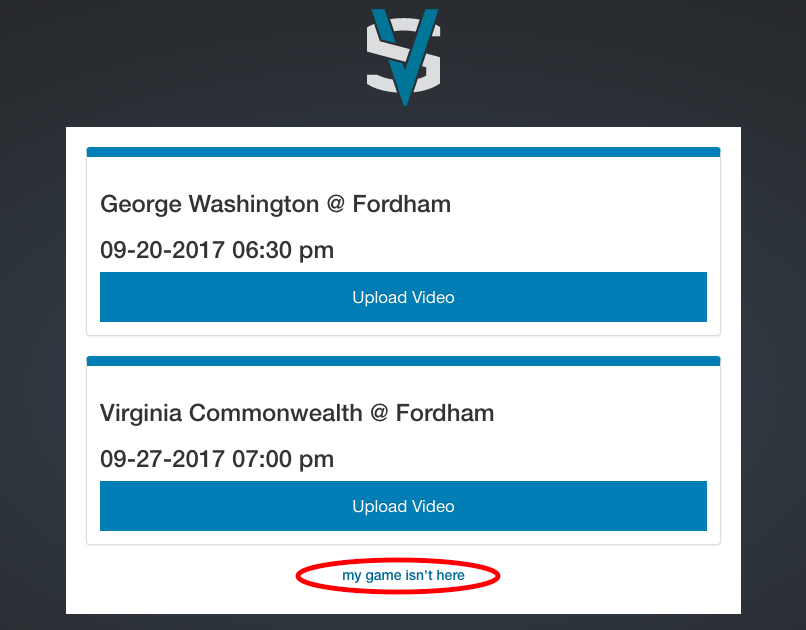 If you believe there has been a mistake with a schedule or deadline and you are locked out in error, please contact us at support@vidswap.com.